NO JOINING FEES 
CLASSES ARE INCLUDED IN YOUR MEMBERSHIP
CLICK HERE FOR ALL MEMBERSHIP PRICES
NEW MONTHLY MEMBERSHIP PRICES ARE BELOW (FROM 01 APRIL 2022):
MEMBERSHIP is open to all ages and abilities. Various membership options are available, including:
Peak Membership – £35pm NO CONTRACT
Off-peak Membership – £27pm NO CONTRACT
Corporate Membership (call us for special deals or visit the JOIN NOW page to see prices). Corporate memberships are available for any NHS employees, Kirklees local authority employees and emergency services staff.
Teen Gym Membership (14-16 years) – £20 per month or £5 per session (see https://hd3fitnesscentre.co.uk/when-are-we-open/ for Teen Gym access times). For the Teen Gym parental permission form, download here: Junior Health Questionnaire January 2019
We also have special CONCESSIONS membership, this is for Students (over 16 and a student) and over 65s. This is £25 per month, either paid by Direct Debit or month to month at reception.
Finally we also provide a pay per session – Pay-As-You-Go option at £5 per class or per gym session as well as a discounted Group Fitness Exercise Class Pass (£40 for 10 classes).
Please note that all month-to-month payments taken from your bank account via Direct Debit or Debit Card will be automatically taken every month. If the member does not wish their membership to continue, the member is responsible for notifying HD3 Fitness Centre that their membership should be cancelled. The member is therefore strongly advised to make a note of the date when they wish their membership to end. 
PAID UP FRONT MEMBERSHIP OPTIONS
3 month PEAK membership – £100
6 month PEAK membership – £200
12 month PEAK membership – £400
3 month OFF PEAK membership – £80
6 month OFF PEAK membership – £160
12 month OFF PEAK membership – £320
PERSONAL TRAINING
Our Personal Trainers, Simon, Sam and Adam, set their own charges but in general they charge between around £25 per session. If you book a block of sessions there will usually be a discount. Sessions can be shared in pairs or small groups. To use our Personal Trainers, you need to be a member of HD3 Fitness Centre. Alternatively, you can pay the gym entry fee of £5 per session or buy a block of 10 gym entrances for £40 (this is for Personal Training sessions only).
Please email us for more details: info@hd3fitnesscentre.co.uk
Our members can also take advantage of the large FREE car parking.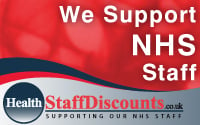 Please read our Terms & Conditions (from April 2022) for membership:
Previous Terms and Conditions (prior to April 2022) are below:
CLICK BELOW TO READ OUR DATA PROTECTION STATEMENT: