****BLACK FRIDAY WEEKEND****
AVAILABLE ONLY FROM 24TH NOVEMBER TO 27TH NOVEMBER
Let's give you some examples of the fantastic offers over the Black Friday weekend!
Peak membership – includes all classes, from only £25 per month!
Off Peak membership- includes all Off Peak classes from only £17 per month!
NHS/Emergency Services/Kirklees employees: Peak membership from £23 per month, Off Peak from £15 per month!!
Students: Peak membership from only £18 per month
More deals for Teen Gym and YMCA Sport Team members!
Available from 24th-27th November
MEMBERSHIP is open to all ages and abilities. Various membership options are available, including:
Peak Membership – £30pm (12 month contract); £32pm (3 month contract); £35pm (month-to-month)
Off-peak Membership – £22pm (12 month contract); £25pm (3 month contract); £27pm (month-to-month)
Couples Membership (call us for special deals)
Corporate Membership (call us for special deals)
Team Player Membership (for players/athletes in affiliated clubs) – £20pm (month-to-month)
Teen Gym Membership (14-16 years) – £18 per month
We also have special Student Offers (over 16 and a student) (current offer is £60 for 3 months or £23 per month) as well as Introductory Offers at certain times.
Finally we also provide a one-off Pay-As-You-Go option as well as a Group Fitness Exercise Class Pass (£40 for 10 classes)
Corporate memberships are available for any NHS employees, Kirklees local authority employees, Sainsbury staff and all armed and emergency services staff.
ANNUAL MEMBERSHIP OPTIONS
Annual PEAK membership – £340
Annual OFF PEAK membership – £252
Annual PEAK membership for two people – £572
Even cheaper Annual deals for NHS, Emergency Services, Kirklees employees and members of Huddersfield YMCA. Get in touch for more details.
NO JOINING FEES AND CLASSES ARE INCLUDED IN YOUR MEMBERSHIP
Our members can also take advantage of Huddersfield YMCA's bar and car parking.
Other large local employers are also encouraged to enquire about corporate membership for their employees.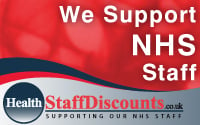 For Personal Training prices (group or individual), please contact the Fitness Centre.
Please read our Terms & Conditions for membership: